How to Plan a Quilt Retreat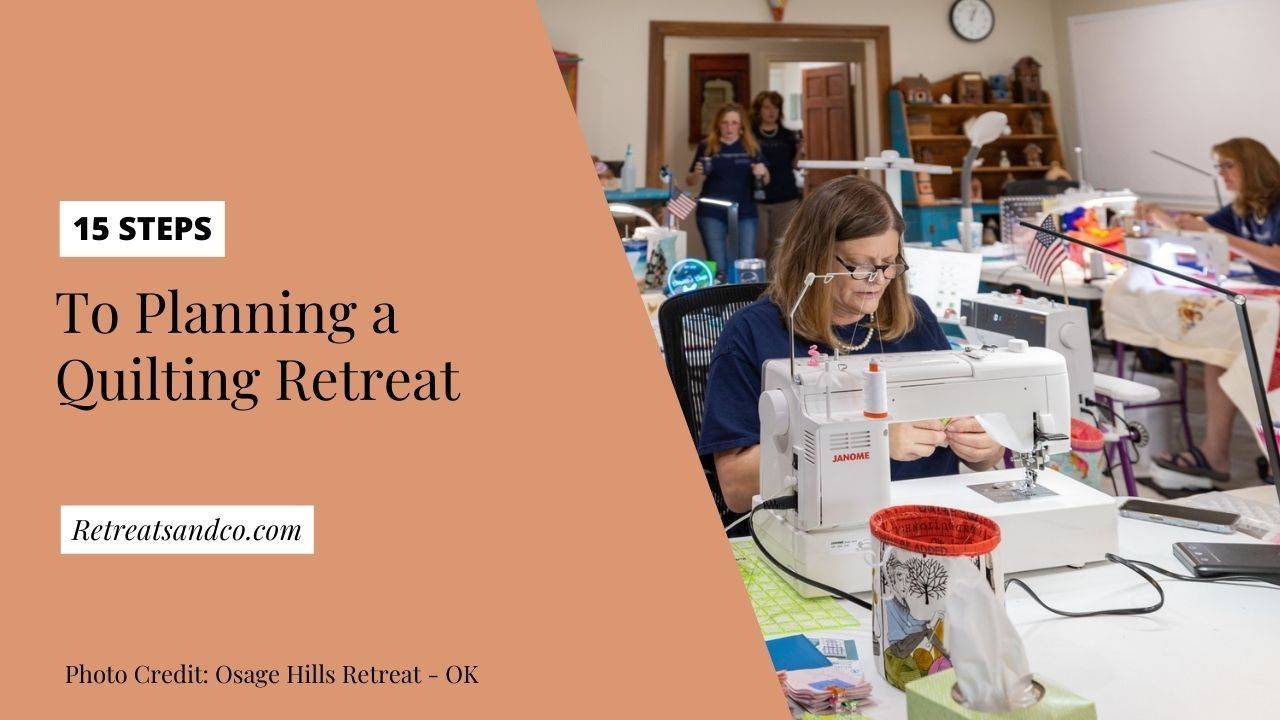 Planning a Quilt Retreat can seem like a daunting task, but the experience of the retreat and being with fellow scrapbookers and crafters is worth it!
Here are 15 steps to help you plan your next quilting retreat.
Your Why: Why do you want to plan a quilt retreat
Retreat Venue: Secure the venue for the retreat
Retreat Dates: Choose the retreat dates
Retreat Guests: Determine your guest list and invite
Policies/Legal/Insurance: Determine what's needed
Retreat Budget: Calculate your budget and expenses
Pricing: Determine what to charge for your retreat
Registration/Payments: Decide how guests will pay
Retreat Amenities: Finalize what your retreat offers
Retreat Vendors: Determine retreat vendors if desired
Retreat Speakers/Instructors: Decide on instructors/speaker if
Retreat Seating: Determine the seating arrangement
Retreat Schedule: Determine the retreat itinerary
Retreat Packing List: Create a packing list for the retreat
Retreat Gifts: Determine retreat gifts and thank you's.
Looking for more help and support planning your retreat? Enroll in the Retreat Planning Workshop which includes 7 Retreat Planning Online Lessons and a 25 Page Retreat Planning Workbook.
Stay connected with Retreat News!
Sign up for our monthly Retreat News newsletter delivered to your inbox on the 20th of each month
Don't worry, your information will not be shared.
We hate SPAM. We will never sell your information, for any reason.